IPC Training | Certification CD-ROMs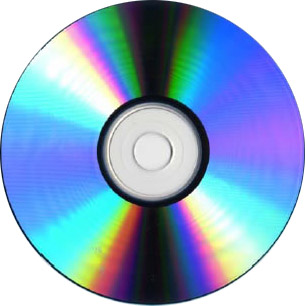 Practical Components is an authorized distributor of IPC materials. IPC is a nonprofit organization dedicated to the printed circuit board fabrication and electronics assembly industry, with a focus on technology enhancement programs, the creation of relevant standards, protection of the environment, and pertinent government relations. All IPC materials are developed and approved by trainers and other experts to insure technical accuracy and consensus of standards within the industry.
All Practical Components training kits meet the relevant IPC standards and make ideal companions to your training program. Practical's knowledgeable sales professionals have all the information you need to take your processes and training into the 21st century.
Listed below is a representative sample of our most requested CD-ROM titles. If you don't see the title you need or you need an update of newly released available products, please contact us.
HAND SOLDERING FOR THROUGH-HOLE COMPONENTS WITH TRAINING CERTIFICATION—CD-ROM
This interactive training CD-ROM from IPC allows students to learn soldering theory at their own pace—while automating evaluation and testing documentation per ISO requirements. Pretesting, section reviews and a final certification test insure that your students understand and retain the required knowledge before they begin hands-on training.
CD-42/43C explains proper workstation practices, personal safety considerations, ESD prevention, soldering iron types, temperature selection, tip types and applications, heat transfer principles, how to avoid thermal damage, solder types, sizes and applications, flux theory, low residue fluxes, wetting principles, soldering through-hole components onto printed circuit boards, tip tinning, tool maintenance, reheating solder, heat sinks / thermal shunts, residues and solder joint acceptance requirements from soldering thick boards, preheating, cleaning flux IPC-A-610C /J-STD-001C.
Contains approximately 45 minutes of micro/action video and 3D animation (from VT-43/43), as well as pretests, section reviews, certification testing, individual record keeping, and student completion records. Also includes a printable certificate for operators scoring 70% or above on the Training Certification Test. Approximately 90 minutes total training time. 0.15 CEUs.
IPC-CD-42/43C
THE SEVEN SINS OF HAND SOLDERING—CD-ROM
Interactive training CD-ROM designed for experienced hand soldering operators with nasty habits like excess pressure, improper solder heat bridge, wrong tip size, excessive temperature, improper use of flux, transfer soldering and unnecessary rework or repair. CD-49 explores each of these soldering sins—explaining how they create undesirable results—while clearly presenting the proper techniques so the habit can be eliminated.
Adapted from the new VT-49 video…this self-paced training features full motion video, and Pretesting—to determine student knowledge before and after the Chapter Review and Final Evaluation. Records scores, and completion records, giving you immediate, accurate documentation of employee competence. Designed to prevent costly errors and unnecessary rework…the interactive "Seven Sins of Hand Soldering" is the cure for improper soldering techniques that even the most experienced soldering technicians succumb to.This visual training tool can also be used proactively—for new hires—to prevent bad habits before they start.
If you're serious about quality, this video presentation will be the perfect addition to any company's continuous education / improvement program. Training Time: Approximately 45 minutes.
IPC-CD-49
IPC-A-610C SURFACE MOUNT WORKMANSHIP STANDARDS—CD-ROM
The 3D images and photography from the "Surface Mount Solder Joint Desk Reference Manual" are now available in an electronic version to run on your PC, or over your company network. Everyone in your facility can now have instant access with the click of a button. No more lost manuals, no more version control problems, no more paper! An electronic "Text Edit" feature allows you to add company-specific text—to customize the criteria to reflect your own in-house requirements. Also includes 3D animations of crucial SM solder joint criteria to use as a training aid. EWS-610-SMT is the first in a series of online acceptance criteria programs. Additional modules such as "Through-Hole Evaluation" and "Cable/Wire Harness Assembly" will be added in the near future—so you can have all of your acceptability requirements for electronic assemblies in one easy-to-use program.
IPC-EWS-610-SMT
IPC-A-610C THROUGH-HOLE WORKMANSHIP STANDARDS—CD-ROM
This second part of the EWS series will make it easier for your company to manage any quality control process in through-hole solder joint evaluation. High resolution 3D graphics and animations, as well as close-up defect photography help clarify "target" and "minimum acceptable" conditions. Also includes a "Text Edit" function to add your own company specifications. Will merge with other EWS modules on Surface Mount and Cable/Wire Harness Assembly accept-ability. Get all three sets and install into one easy-to-use program.
IPC-EWS-610-TH
ELECTRONICS ASSEMBLY CLIP ART GRAPHICS—CD-ROM
CD-ROM contains 100 electronic images of computer graphics created for IPC training videos, suitable for use on PC and Macintosh systems. Full color TIF files at 640 x 480 resolution provide high quality illustrations of hand soldering, wave soldering, reflow soldering, terminals, surface mount component misalignments and solder joints. These images are licensed for internal educational purposes, including technical documents and presentations, multimedia programs, workmanship standards, etc. They may not be resold individually or incorporated into any products for resale.
IPC-CD-A1
SURFACE MOUNT SOLDER JOINT EVALUATION CLIP ART GRAPHICS—CD-ROM
Create your own training materials using IPC's cutting-edge 3-D graphics and photographs. All of the images from the Desk Reference Manual on Surface Mount Evaluation (DRM-SMT) are now available in an easy-to-use CD-ROM. CD-A2 has an interactive image browser with high-resolution clip art in TIF format. Search and copy image files for any of the graphics and photos for your own in-house use. Graphics are available both with and without dimension specification lines. For internal use only. Images are not licensed for use in products intended for resale.
IPC-CD-A2
COMPONENT IDENTIFICATION CLIP ART GRAPHICS—CD-ROM
Create your own training materials for Component ID using IPC's cutting edge computer graphics. Contains all of the images from the new CD-A18F, Component Identification Desk Reference Manual, as high resolution .TIF files. Also includes RGB Photoshop layers to separate individual components for display. This collection includes pictures of all 3D component models, schematic symbols and photographs. Also includes color band value charts for resistors, capacitors and inductors. These "clip art" images can be used within internal training programs or in-house technical presentations. Images not licensed for use in products intended for resale.
IPC-CD-A18F
THROUGH-HOLE SOLDER JOINT EVALUATION CLIP ART GRAPHICS—CD-ROM
Use the 77 images contained in this clip-art CD to develop your own training or technical presentations on through-hole solder joint evaluation. Taken entirely from the popular Desk Reference Manual on through-hole solder joints (DRM-40E), this collection of high-resolution computer generated images and close-up defect photography is an ideal way to enhance any training program explaining how to create good solder joints. Also useful for showing what makes a solder connection compliant with the industry standards, IPC-A-610C and IPC/EIA-J-STD-001C, for component, barrel, and solder-side coverage. All of the images are in the TIF file format, and are licensed for unlimited in-house (non-commercial) use.
IPC-CD-A40E