IPC/WHMA-A620 Wire Harness Training Kit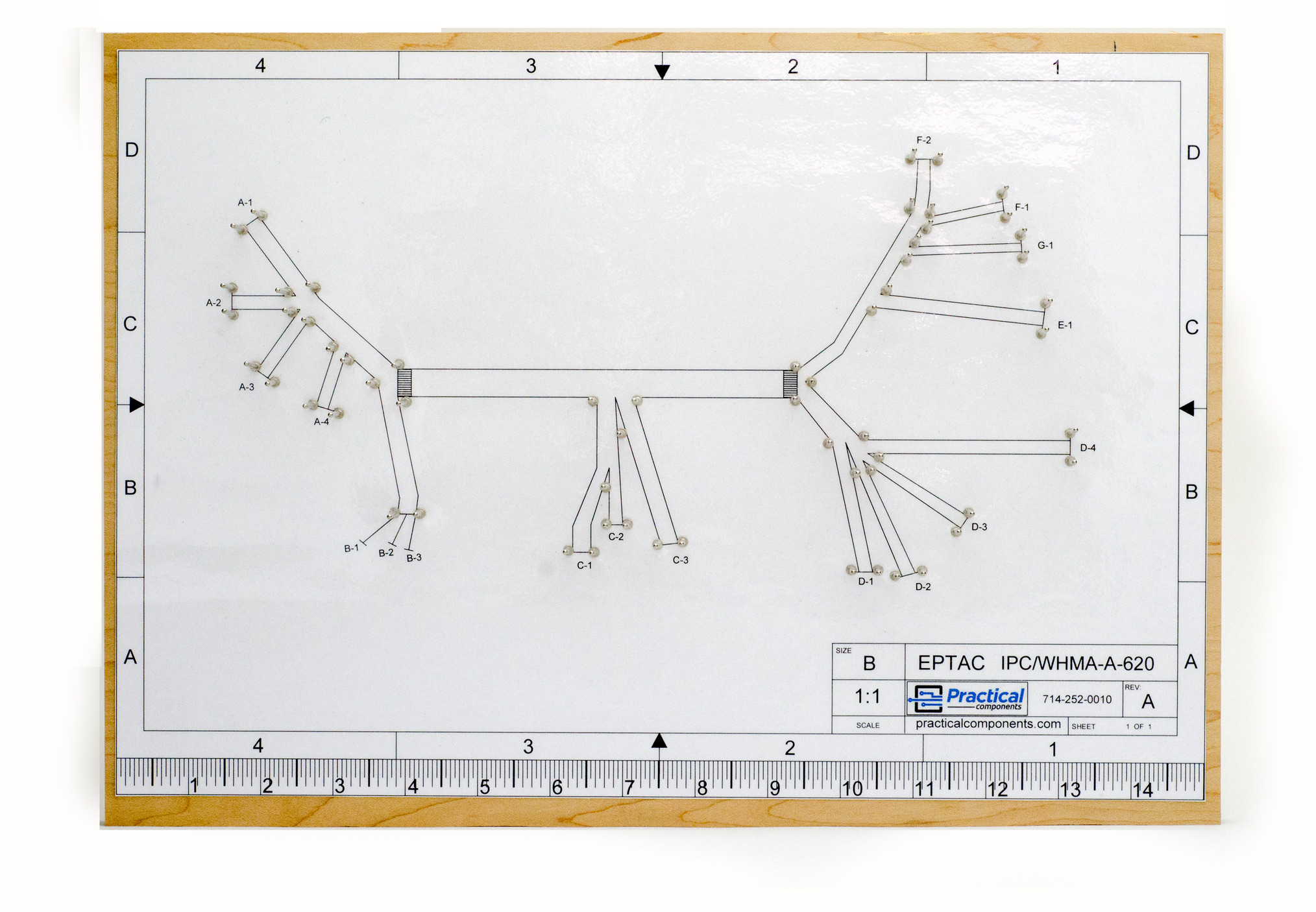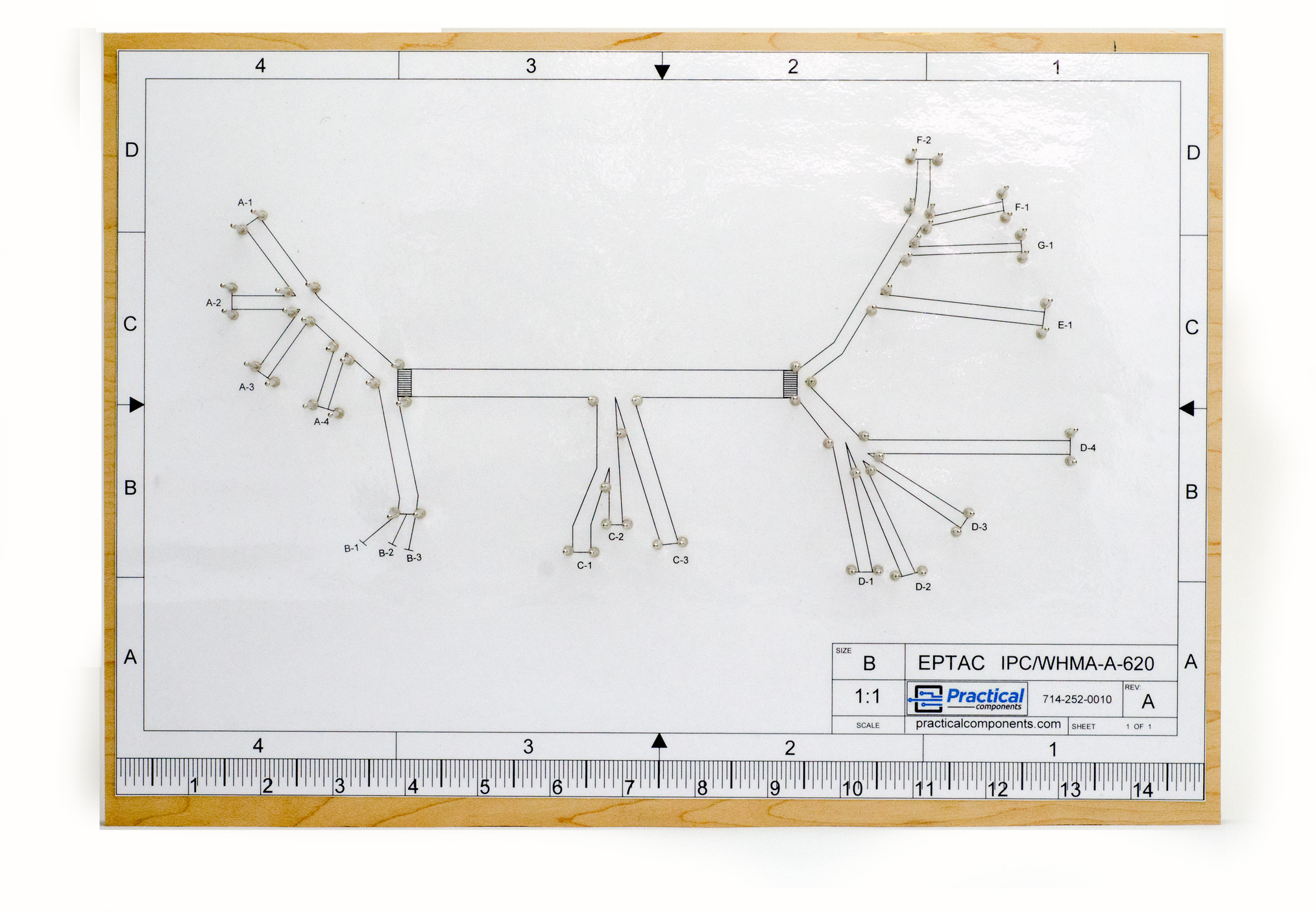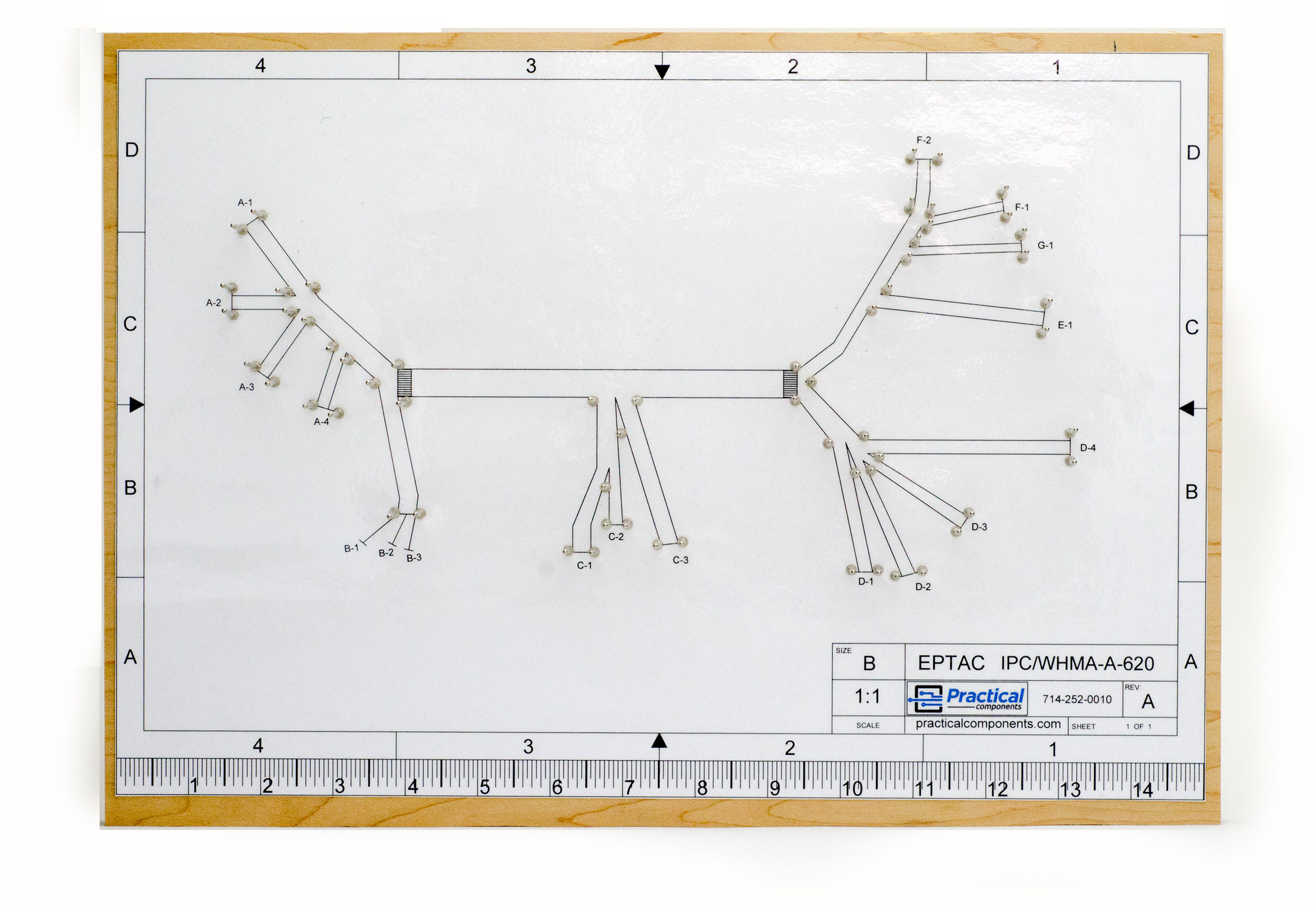 IPC/WHMA Compliant
The New A620 kit from Practical Components is designed to help companies meet industry standards for cable and wire harness assembly criteria. It helps teach the visual, electrical and mechanical quality acceptability requirements for cable, wire and harness assemblies. You will also learn to identify target, acceptable, process indicator and defect conditions.
The A620 kit enables hands on training in the following areas of wire harness assembly:
* Cable and wire dimensioning, tolerances and preparation
* Crimp Terminations
* Insulation displacement connections
* Soldered terminations
* Splices
* Connectorization
* Marking and labeling
* Coaxial and ribbon cable assembly
* Wire bundle securing
* Installation
* Wire wrap (solderless)
* Testing of wire harness assemblies
The A620 kit comes complete with the recommended materials to become proficient with the IPC/WHMA-A-620 standard. Call for recommended tools. Each kit is individually packaged with all items labeled.
*Lab/Manuel sold separately. Not included with kit.*
Online purchase only available for shipment to the USA.
For other options phone 1 (714) 252-0010 or email info@practicalcomponents.com
Standard USA shipping via Fedex ground. Call for other carriers.
For international orders import duties, taxes and charges are not included in the item price nor shipping charges. These charges are the buyer's responsibility.
(Please supply your FedEx or UPS account number if shipping to Canada for duties, taxes and charges)