PCB368-8mm .3mm Fine Pitch CVBGA Qualification, Evaluation and Test Kit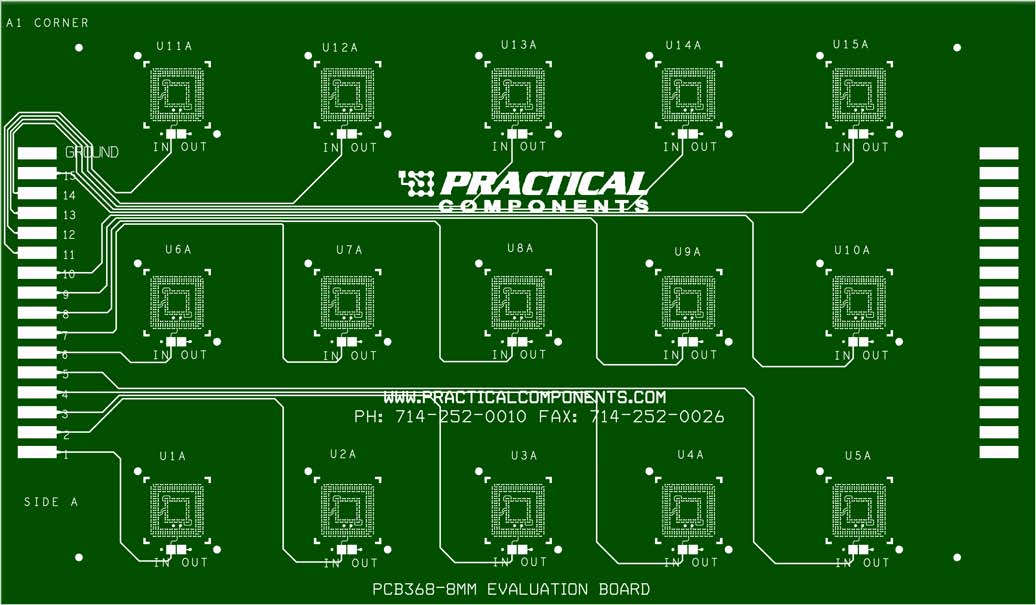 PCB368-8mm .3mm Fine Pitch CVBGA Qualification, Evaluation and Test Kit
Solder practice test vehicle PCB boards and kits are used for machine setup, evaluation, qualification, workflow analysis, prototyping, testing, solder profiling.
For this test board we have added a CVBGA368 which is ideal for testing, evaluating and qualifying this fine-pitch technology. With Practical Components test boards and the necessary dummy components customers can conduct assembly process evaluation without using high-cost, live components and functional PC boards. Kits are available packaged for production equipment evaluation.
Both X, Y Theta data and Gerber data are available without charge.
It is 77 x 132mm
1mm thick
4 layers
and has 15 pads for the CVBGA368 package
It is offered with OSP, ImAg & ENIG finishes