PC007 MLF® Test Board and Kits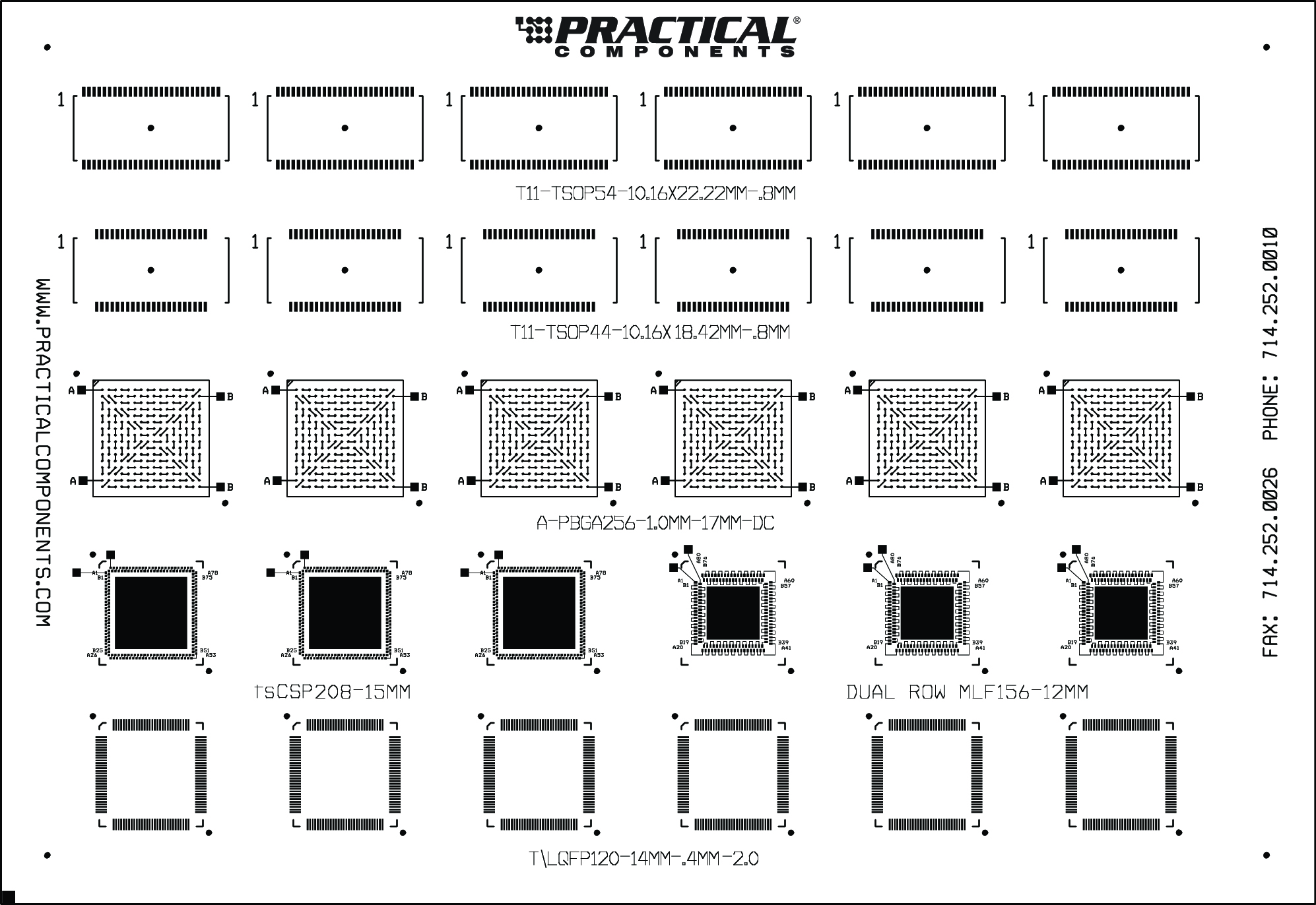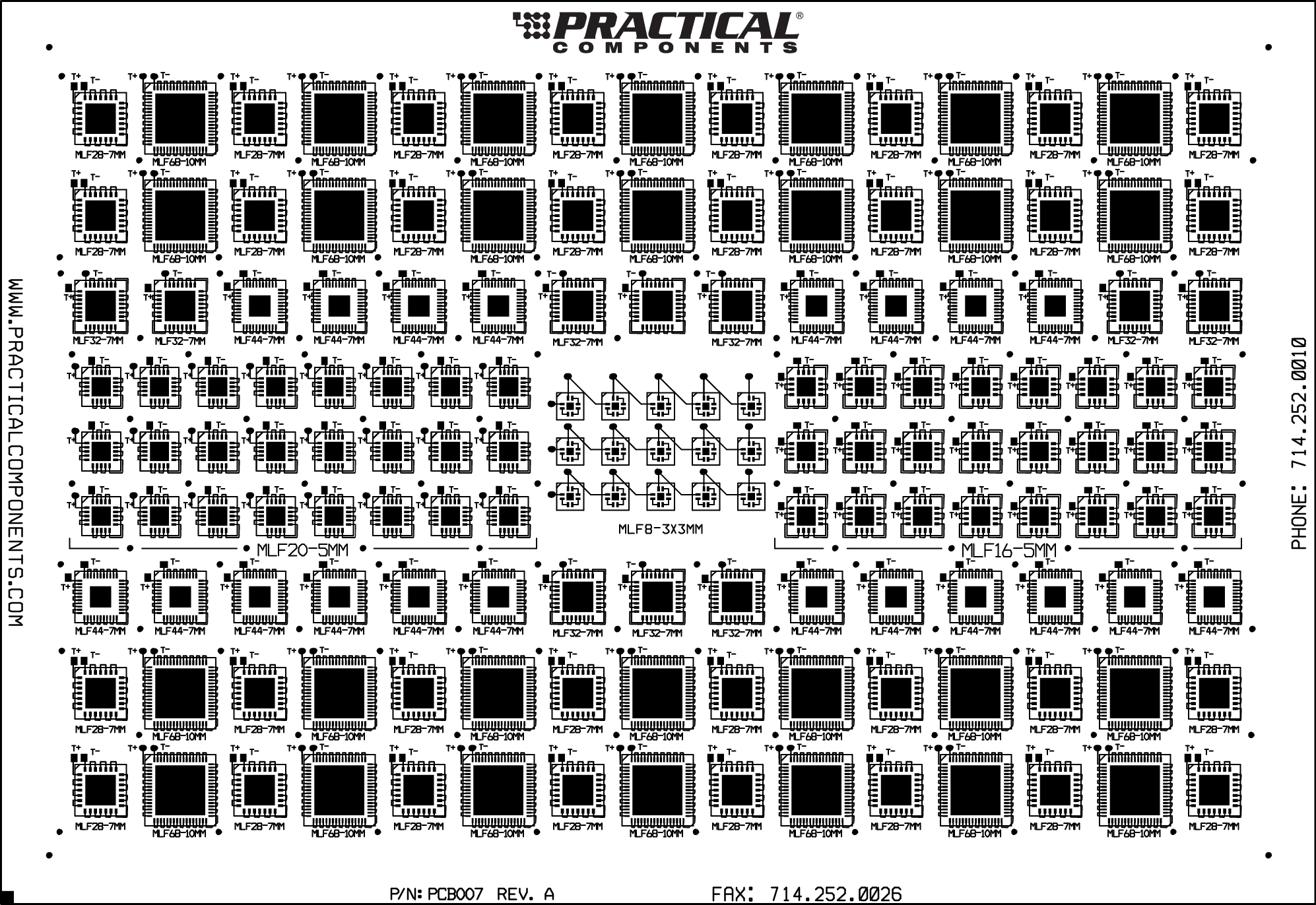 Lead-Free and Tin-Lead Kits Available!
This PCB007 MicroLeadFrame® (MLF®) Test Board is two test boards in one. The top side of the board consists of daisy-chained MLF® pads. Amkor's new MLF® packages are a near CSP plastic encapsulated package with a copper leadframe substrate. MLF® packages have perimeter pads on the bottom of the package. Thermal enhancement is provided by Amkor's ExposedPad™ technology.
The test board front side has land patterns for MLF® package sizes in varying I/O counts. Lead pitches of these include 0.5mm, 0.65mm and 0.8mm. The MLF® side of the PCB007 board is designed to help customers become more familiar with the placement and process characteristics of MLF® packages. The wide assortment of pad sizes and pitches provide a comprehensive overview of MLF® packages. Daisy-chain patterns on the PCB007 board complement the patterns on the components, allowing continuity to be tested (except for TSOP's and T/LQFP120).
The bottom side of the PCB007 Test Board provides a variety of SMD component types. The bottom of the board has T/LQFP component with 0.4mm pitch, pads for the PBGA256 component with a 1.00mm pitch and two TSOP Type?II components with 0.8mm pitch. Board also has new DualRowMLF156 component with 0.5mm pitch. Standard board finish for the PCB007 is Immersion Silver. Other finishes are available upon request. Standard board thickness is 0.062". Customers always have the option of mixing and matching components to suit their requirements.
Solder practice test vehicle PCB boards and kits are used for machine setup, evaluation, qualification, workflow analysis, prototyping, testing, solder profiling.