B-52 CRET Cleanliness & Residue Evaluation Test Kits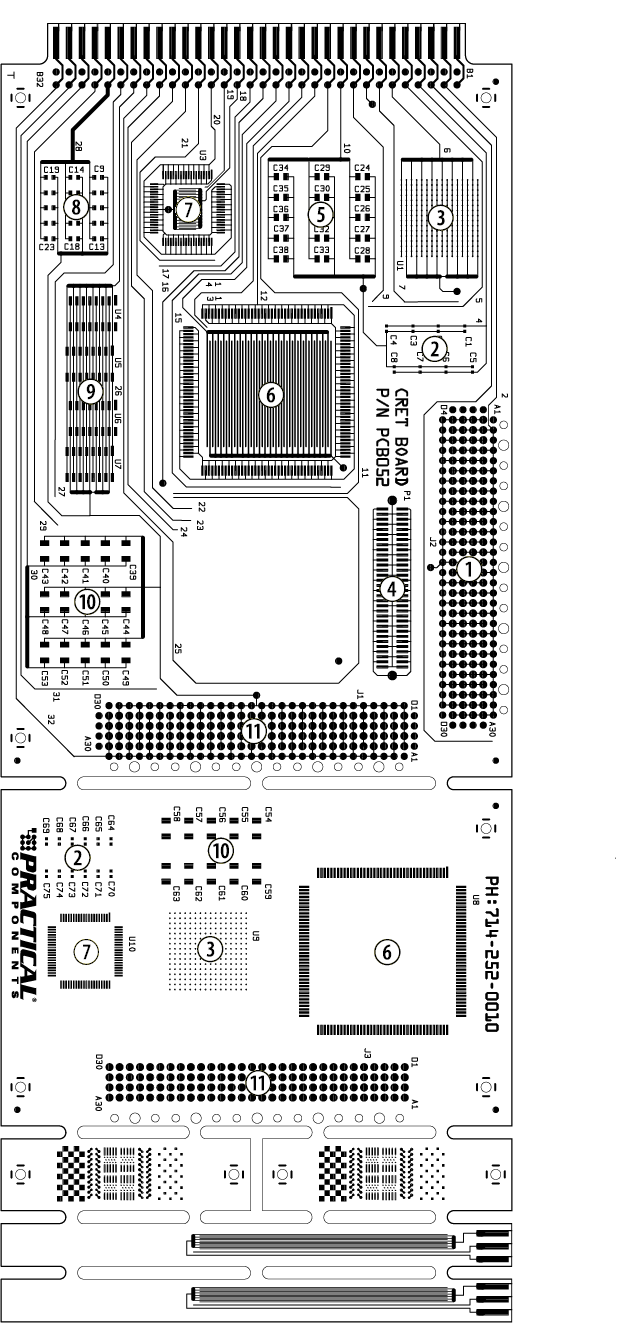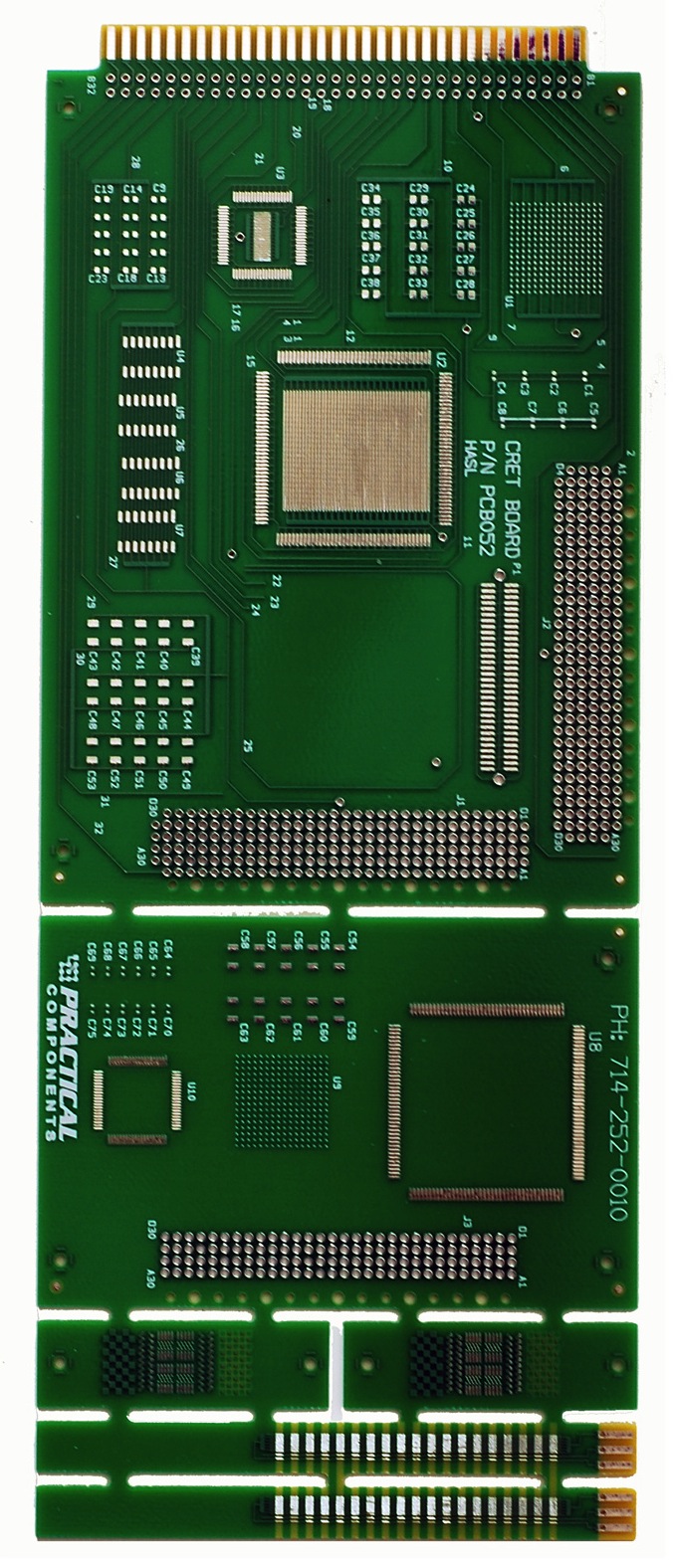 The New Practical Components B-52 CRET (Cleanliness & Residue Evaluation Test) Kit is designed to help determine the ionic cleanliness of a customers manufacturing process. The test boards and components follow guidelines associated with the IPC-B-52 Test Vehicle.
There are several different ways to measure residues and their effects on electrical performances, the two most common in the industry are ionic cleanliness testing, for determination of ionic residues, and surface insulation resistance (SIR) testing, for the evaluation of electrochemical failures in humid environments.
Of the various methods for determination of ionic residues, the method of choice is ion chromatography, which determines both the type of ionic residue and the amount of the residue. The IPC method for ion chromatography is IPC-TM-650, method 2.3.28. For SIR testing, the most modern test method, involving frequent of continuous monitoring, is IPC-TM-650, method 2.6.3.7. Consequently, a test vehicle was needed which could be used for both ion chromatography and surface insulation resistance testing, but which was more representative of mainstream manufacturing materials and processes. The IPC?B?52 Test Vehicle was the result.
Solder practice test vehicle PCB boards and kits are used for machine setup, evaluation, qualification, workflow analysis, prototyping, testing, solder profiling.
The Practical B-52 CRET test vehicle is divided into four primary segments:
1. The main SIR test board
2. The Ion Chromatography (IC) test coupon
3.The solder mask adhesion coupons
4.The SIR mini-coupons
Additional technical information specifications and guidelines can be found on the Practical Components web site at www.practicalcomponents.com. Practical Components provides the test vehicles, components, Gerber files, and Aegis Circuit Cam files. If the goal of testing is to do an engineering evaluation of the manufacturing process, then stock IPC-B-52 boards can be used, but should be as representative as possible. If the goal of the testing is process qualification, per J-STD-001 or IEC 61189-5, then the test vehicles should be procured from the customers existing PCB vendor using the same material set as for manufactured hardware.
Customers should note that Practical will offer both Tin-Lead and Lead Free versions of the PCB052 B-52 CRET Kit.
Connector J2 has overhang tabs which interfere with the manufacturing rails. In its place, a third vertical connector (J1, J3) can be used.
Board Order Number: PCB052
Standard board finish is Immersion Silver, ENIG and HASL. S-410 board material. Board size: 3.950" x 10.04".